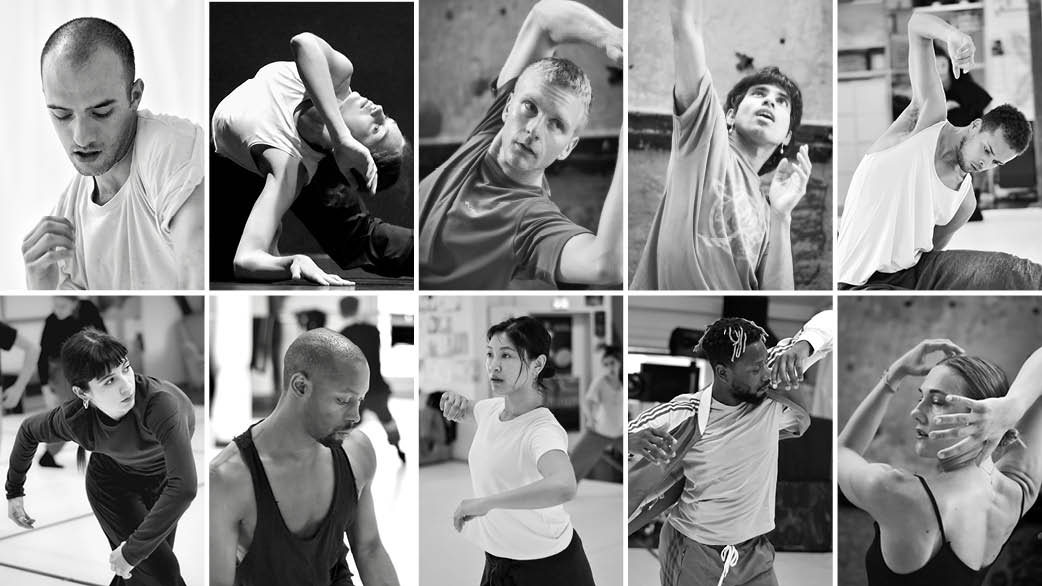 Dance excellence and dance communication to a broad audience are two of the most important goals to which the company Of Curious Nature dedicates itself. The ten international dancers condense their diverse biographies, training and backgrounds into an inspiring and multifaceted artistic identity. The movement language of the company is committed to the cultural present, yet always intense, emotionally diverse between subtle inwardness and stirring energy. Drawing on the current impulses of life, its artistic accuracy offers a heterogeneous audience diverse, sometimes surprising, always credible points of contact with today's world. In addition to the artistic work of the two founders Helge Letonja and Felix Landerer, both active shapers of the cultural identity of their cities Bremen and Hannover, international guest choreographers and newcomers complement the portfolio of the company.
Of Curious Nature uses the means of dance to turn the theater into a place of encounter. Whether in workshops, school performances, public rehearsal processes (also in streaming) or in personal conversations – the world of the dancers can be experienced up close and the creativity of the art form of dance becomes vivid. The company performs across the country in a variety of theater spaces, on the web, and on outdoor stages. In this way, Of Curious Nature reaches dance enthusiasts as well as people of all generations who are still discovering dance for themselves.
Funded by TANZPAKT Stadt-Land-Bund with the support of the German Federal Government Commissioner for Culture and the Media; co-financed by the Ministry of Science and Culture of Lower Saxony, Cultural Office of the City of Hanover, Lower Saxony Foundation, Senator for Culture Bremen, Theater Bremen, Karin and Uwe Hollweg Foundation. In cooperation with Lower Saxon State Theater of Hannover Ltd, Ballet Company of the State Theater Oldenburg and International Dance Days Oldenburg, Schwankhalle Bremen, Cultural Centrum Faust (a registered association), Kulturzentrum Pavillon, Eisfabrik Hannover, LOT-Theater Braunschweig, Schlosstheater Celle, Korzo Den Haag, Scenario Pubblico, Catania.
Photos: Katrin Ribbe, Jubal Battisti, Anila Mazhari, Arne Gutknecht