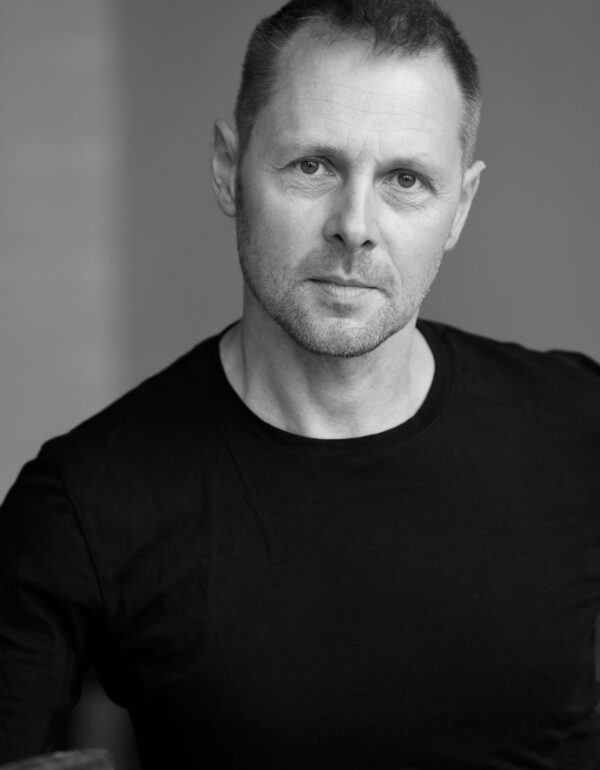 Helge Letonja
Artistic direction
Born 1970 in Leoben, Austria, Letonja studied classical dance in Graz and Amsterdam as well as modern dance under Alvin Ailey and Erick Hawkins in New York. He performed in a wide range of styles: from ballet at Oper Graz to Jan Fabre, Montréal Danse to the Tanztheater in Bremen under Susanne Linke among others. At Tanztheater Bremen, Helge began to create his own pieces in 1995. The following year, he founded and still is the artistic director of steptext dance project. In 2003, steptext dance project became company-inresidency at the Schwankhalle, which he co-designed, as a production facility and center of contemporary dance art.
In addition to his 50 or so dance pieces to date, which have often been realized in interdisciplinary and transcultural collaboration and presented worldwide, he choreographs for opera productions, including productions at the Salzburg Festival, Zurich Opera House, Berlin State Opera, New National Opera Tokyo and Semperoper Dresden.
In his impressively sensual aesthetics, Letonja creates vital frictional surfaces and vibrating mirror images of social conditions and processes. His works reflect the inner-societal and cross-cultural coexistence, combining emotional and mental movements of individual and social bodies with metaphorical contexts. His trilogy DisPLACING Future, for example, looks at global migration flows, and the European-African co-produced and cast pieces Homescapes (2012), Boxom (2014) and Out of joint (2017) negotiate transcultural designs.
As festival director and experienced project initiator, as well as board member of the Dachverband Tanz Deutschland, Letonja is involved in diverse institutional and artistic cooperations for the regional and international development, networking and mediation of dance art. He was head of the "independent companies" section of the Norddeutsche Tanztreffen – Tanzplan Bremen, and was one of the main initiators of the projects KoresponDance Europe, zuhause.anderswo and Sehnsucht Europa, which involve several countries and municipal partners, as well as the festival AFRICTIONS. Nominated for the BKM Prize for Cultural Education 2013 and the George Tabori Prize 2014 and awarded the Bremen Diversity Prize 2016, Letonja develops dance as a mediator of cultural diversity, social participation, interdisciplinary art and research. He is always looking for new, interdisciplinary fields and cooperates, among others, with the scientific fields of the Hochschule Bremen.
In 2019, the Ensemble Of Curious Nature was founded by Helge Letonja and Felix Landerer. Since 2022, Helge Letonja is the artistic director of the company.
Photo: Marianne Menke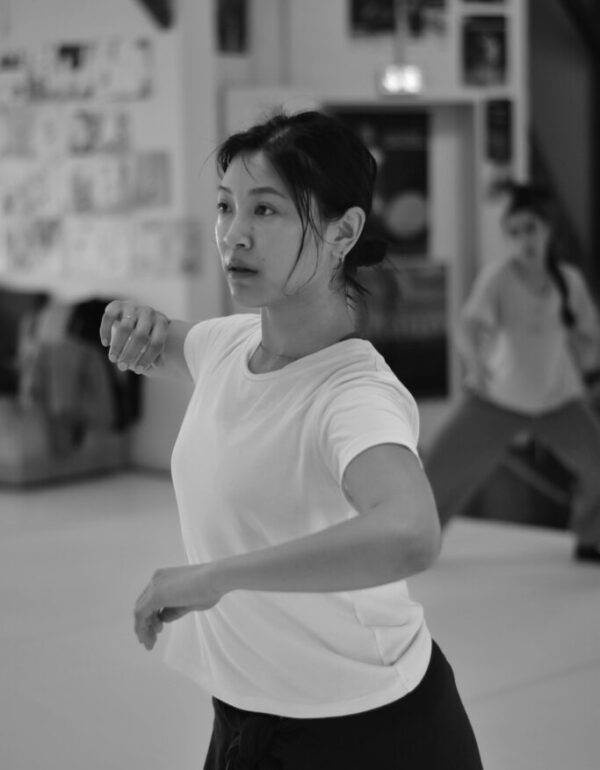 Mariko Koh
Choreographic assistant / Training director
Mariko Koh, born in Japan, received her Classic Ballet education at Sachiko Sakon Ballet studio and
graduated at Kobe College with a Bachelor in 2012. During this time, she gained her knowledge of Contemporary Dance, Classic Ballet and Martha Graham Technique by Toru Shimazaki, Jan NUYTS and Owen Montague. From 2012 to 2013 she was a member of the Ballet junior de Genève dancing pieces by Alexander Ekman, Stijin Celis, Ken Ossola, Barack Marshall, Guilherme Botelho, Cindy Van
Acker and Thierry Malandain. In 2013 and 2014 she worked as a soloist dancer for Stadttheater Bremerhaven. After that she started working as a freelance dancer throughout Europe, joining productions of Unterwegs Theater Heidelberg, the Grand Théâtre de la Ville du Luxembourg and Forum Schlosspark in Ludwigsburg.
In 2016 she started working with steptext dance project und danced in several productions by Helge Letonja. In 2017, she participated in the co-production OUT OF JOINT in choreographies by Letonja and Gregory Maqoma of the Vuyani Dance Company, among others. In 2019 she was a part of the Opera production "Tristan and Isolde" at La Monnaie choreographed by Fernando Melo and in 2020 of "Il Trionfo del Tempo e del Disinganno" at National Opera Comédie. In 2022 she performed a piece from Natalie Wagner at Network international Danza Puglia. Since the summer of 2022, she has been a certified lecturer for Countertechnique. She works as a guest teacher for professional dance companies and universities.
Mariko Koh is the new Choreographic Assistant and Training Director of Of Curious Nature since the beginning of the 2023/24 season.