The Return
Felix Landerer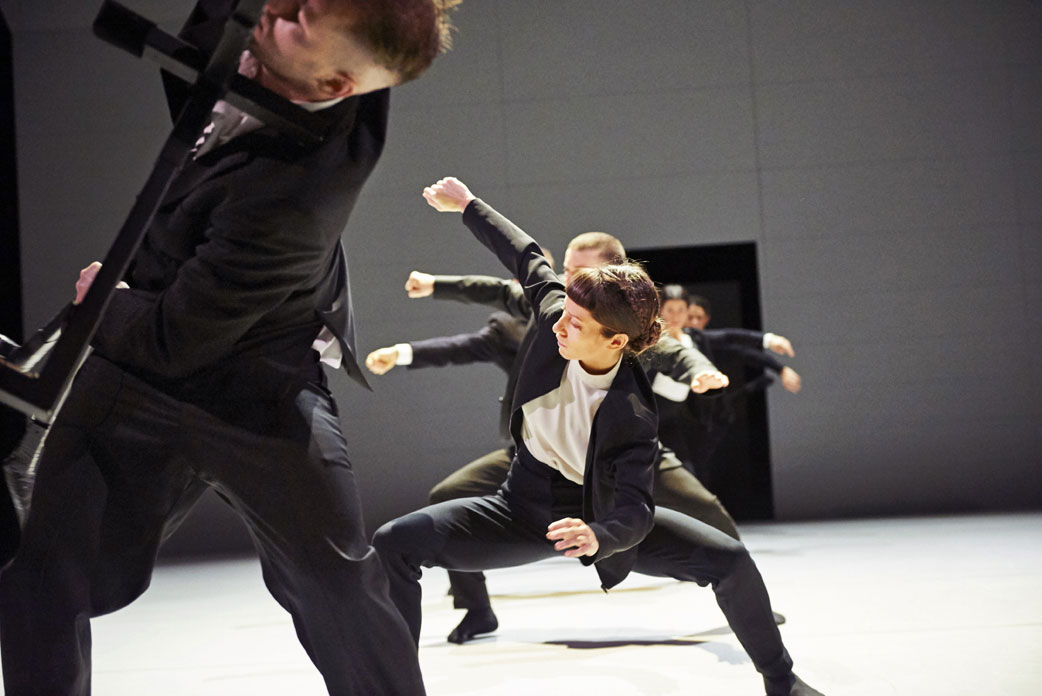 Family, for everyone it will evoke a different feeling. Some may have a warm feeling, others a cold, rather distant one and many may feel both simultaneously. Few relationships are as formative and sensitive as those within the family. The people who are closest to us can most easily protect us and also hurt us.
Family: a community of destiny which we cannot choose and yet it defines us to our very core. Families create rituals, customs and patterns. If you want to understand yourself, you cannot avoid understanding your own family. It is the origin of one's own identity and an ideal breeding ground for insights, conflicts and generational lies.
What is it like, when the family meets together after a long time? What memories arise? How are the roles distributed and enacted? And does this coming together perhaps also offer the chance to break habits?
Felix Landerer and the newly founded ensemble Of Curious Nature, engage with these themes in The Return. The work deals with the construction of family and looks behind the facade. Absurd, tragic, comical.
Concept and Choreography: Felix Landerer | Composition: Christof Littmann | Costume: Theresa Klement | Stage: Till Kuhnert | Photo: Katrin Ribbe
A co-production of Landerer&Company / steptext dance project and Schauspiel Hannover, supported by TANZPAKT Stadt-Land-Bund with funds from the Federal Government Commissioner for Culture and the Media. Co-financed by the Ministry of Science and Culture of Lower Saxony, the Cultural Office of the City of Hanover, the Foundation of Lower Saxony, the Senator for Culture Bremen, the Theater Bremen and the Karin and Uwe Hollweg Foundation.
Performance Dates
TERMINE 2020
Kunsthalle Faust, Hannover
MI 21 October (Open rehearsal), 6:00 pm (canceled)
MI 28 October (Open rehearsal), 6:00 pm (canceled)
Ballhof Eins, Hannover
MI November 11 (Voraufführung), 7:30 pm (canceled)
DO November 12 (UA), 7:30 pm (canceled)
SA November 14, 7:30 pm (canceled)
MI November 25, 7:30 pm (canceled)
DO November 26, 7:30 pm (canceled)
DI December 1 (UA), 7:30 pm (canceled)
DO December 10, 7:30 pm (canceled)
DATES 2021
Ballhof Eins, Hannover
TU June 8 (Premiere)
WE June 9
TH June 17

Schwankhalle Bremen
FR June 25, 8:00 pm
SA June 26, 8:00 pm
Ballhof Eins, Hannover
WE September 16 2021
FR October 15 2021
FR November 12 2021
SA December 4 2021
FR January 21 2022
MO February 7 2022